We are Seizmik
Seizmik got into the UTV accessory business very early—our first products were rolled out in early 2003. At the time, the only UTVs on the market were the John Deere Gator, Kawasaki Mule, and Polaris Ranger. Oh how the times have changed—for the good!
We're just like most of the people who buy UTVs—we use them primarily for work, hunting, and getting the whole family into the outdoors. We focus on making things useful, durable, and affordable—in that order. We don't make long travel kits, turbos, or anything that makes a UTV go faster. We're very good at making things that help UTV owners get more done and have more fun.
Our products can be found at over 5,000 independent dealerships and at some of the most reputable retailers in the country. If you have question or need any help, feel free to pick up the phone and call. We're nice people, and we want to help.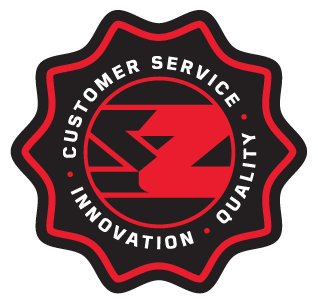 Quality
We pour everything we have into delivering superior UTV accessories such as windshields, door kits, gun holders, rack systems, mirrors, and more. And as you probably already know, all Seizmik mirrors are backed with a 100% Unlimited Lifetime Warranty
Customer Service
Give us a call and speak with an actual human being. We take great pride in delivering the service our customer deserve and make every effort to keep people happy. We do what we say. We follow through. We strive for excellence.
Innovation
Cutting-edge design and engineering yield purpose-built products that push the envelope, in our style and function, and do more. We get ideas and then we see them all the way through—always striving to improve upon ourselves and deliver better.